Need information about Mental Health Services available through Medi-Cal?
Please
click here
to access the Medi-Cal Beneficiary Handbook
If you are already a Medi-Cal beneficiary, you have the opportunity to enroll with the Inland Empire Health Plan (IEHP).

Why enroll with IEHP?

IEHP representatives can advocate for health services for you and your family, including increased counseling options at MCT!

IEHP Membership will NOT interfere with any Medi-Cal benefits or coverage.
Step 1: Apply for Medi-Cal Coverage
Medi-Cal enrollment is open year-round
Your enrollment decision will come no more than 45 days after application. Call (800) 300-1506 if you want to check on the status of your application.
The online method is recommended for ease and speed of application processing
Visit CoveredCA.com
Click "Apply Now" and complete the application. You'll need your income information, ID, proof of citizenship or lawful presence, Social Security number and ZIP code.
OR
Visit your local Medi-Cal office (the closest one to Mountain Counseling's location in Crestline is 1895 Del Rosa Ave. San Bernardino, CA 92404)
Step 2: Enroll with IEHP
Once you are Medi-Cal covered, call the IEHP enrollment line at
866-294-4347
. The only requirement is that you live in San Bernardino or Riverside county
​ (usually a utility bill is sufficient to prove proof of residency).
After approval, IEHP will send membership cards within two weeks
Step 3: Use Your Benefits!
Keep both your Medi-Cal (BIC) card and your IEHP Membership card with you at all times – but especially when you are seeking health services.
​
Enrollment with IEHP will not interfere with any Medi-Cal benefits. IEHP can often advocate for you and can potentially allow you to pursue services with providers who otherwise cannot accept Medi-Cal benefits.
Your IEHP plan coverage may include:
Outpatient (ambulatory) services
Emergency services
Hospice and palliative care
Hospitalization
Maternity and newborn care
Transgender services
Prescription drugs
Rehabilitative and habilitative services and devices
Laboratory services
Preventive and wellness services and chronic disease management
Mental health services (including MCT!)
Substance use disorder services
Pediatric services
Vision services
Non-emergency medical transportation (NEMT)
Non-medical transportation (NMT)
**Information on this page is provided for your convenience only. **
**Your specific plan benefits may differ. All information at IEHP.org or from an authorized IEHP representative should be prioritized.**
Powered by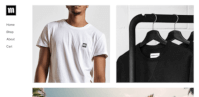 Create your own unique website with customizable templates.