Looking for an opportunity to make a difference in your community and enhance your career in the process?
If so, we may be looking for you. We are a growing non-profit agency with some inspiring BHAG's (big hairy, audacious, goals). We're working on several new projects (including Foster Family Services, Student Assistance, and abolition awareness).
Don't think the selection process is going to be easy (or quick). We are a progressive, strengths-based, collaborative, behavioral health and training agency looking for "A" players extravagantly committed to our values and mission. Consideration for any of our positions require attendance at an
MCT 100 Intro event
.
These are amazing opportunities for the right individual to serve clients and develop a strengths-based, collaborative career. Must be motivated to reach for excellence personally and professionally. After checking out our site, complete the contact form at the bottom of this page. Our interview process is challenging (can be a real pain) but everyone on our team is glad they stuck it out and is excited about our future together. Intensive supervision/career coaching is provided with our CEO (who is a family therapist, leadership coach, and Wraparound consultant).
---
Volunteer Engagement Opportunities
Clinical Internship
Pre-licensed interns (who have completed their clinical masters degree and are registered with the Board of Behavioral Sciences (BBS)).
Internship Program
Our high school and college internship program focuses on: abolition awareness, and creating strengths-based, diversity-enhancing school cultures,We make our relationships with volunteers dramatically "win win" on many levels. We're about building community both with our teams and with our community-stakeholders.
Advisory Council
Our Advisory Council meets quarterly and provides input as to our strategic direction. We are looking for leaders in community service, the faith community, education, and business to support the MCT vision through their wisdom, energy, financial contribution, creativity, and volunteer engagement.
Sound like this may be worth a conversation? Complete the contact form below.


Powered by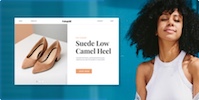 Create your own unique website with customizable templates.