Looking for an opportunity to make a difference in your community and enhance your career in the process?
If so, we may be looking for you. We are a growing non-profit agency with some inspiring BHAG's (big hairy, audacious, goals). We're working on several new projects (including student services and abolition awareness).
Don't think the selection process is going to be easy (or quick). We are a progressive, strengths-based, collaborative, behavioral health and training agency looking for "A" players extravagantly committed to our values and mission. Consideration for any of our positions require attendance at an
MCT 100 Intro event
.
These are amazing opportunities for the right individual to serve clients and develop a strengths-based, collaborative career. Successful candidates will be motivated to reach for excellence personally and professionally. After checking out our site, complete the contact form at the bottom of this page. Our interview process is challenging (can be a real pain) but individuals chosen are glad they stuck it out and are excited about our future together. Supervision/career and coaching/mentoring are provided by our Clinical Supervisor and/or our CEO/founder.
---
Current Career Opportunities Family Specialist/Social Worker
Assess, support, and create treatment plans for San Bernardino mountain youth and families using our strengths-based approach and modeling our values for youth and family we serve. Passionately represent MCT values to staff and clients.
Pre-Licensed Clinician
Provides direct services to troubled youth and their families in the form of Individual Therapy, and Targeted Case Management (TCM). Carries out Child and Family plans which honor the family's voice and choice. Provide case management, linking families to needed additional resources. Passionately represent MCT values to staff and clients.
Apply Here.
All positions require attendance at MCT 100.
Would you like more info? Would you like to receive regular updates? Complete the contact form below.
Mountain Counseling & Training, Inc. is a 501(c)3. EIN 27-2704133
Powered by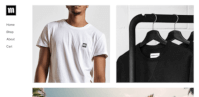 Create your own unique website with customizable templates.