Michael Beavers, LMFTCEO
Licensure
Licensed Marriage and Family Therapist (MFC33698),



California Board of Behavioral Sciences


Education
M.S., Counseling Psychology, California Baptist University
B.A., Liberal Studies, Social Science Concentration, San Francisco State University
Group Facilitator Certification, NCTI (National Curriculum and Training Institute)


Executive Coaching Intensive Training, College of Executive Coaching, Santa Barbara,

2005
Wraparound Trainer Certification, Family Partnership Institute, California Department of Children's Services, (2011)

Favorite Quote
"Each time [one] stands up for an ideal or acts to improve the lot of others or strikes out against injustice, he sends forth a tiny ripple of hope and, crossing each other from a million different centers of energy and daring, those ripples build a current that can sweep down the mightiest walls of oppression and resistance." - Bobby Kennedy
​Favorite Book
Crazy Love, by Francis Chan

Standout Strengths
Connector ("You paint the most vivid picture of what is possible, inspiring us to pursue our best ideas")
Pioneer ("You see the world as a friendly place where, around every corner, good things will happen. Your distinctive power starts with your optimism in the face of uncertainty.")

StrengthsFinder Strengths (from Gallup)
strategic, learner, woo

Myers-Briggs Type Indicator (MBTI)
ENFP ("Champion")
Life Mission
Seizing upon words, relationships and family life as opportunities to grow and help others grow

MCT Role
Michael is MCT's Chief Executive Officer. He is a Licensed Marriage and Family Therapist (LMFT), a Wraparound trainer, and a leadership coach. His most important roles are recruiting/retaining staff members who are the best fit for MCT's values and supporting the leadership team in providing strategic direction for MCT's growth.



More about Michael
---
---
Paul Fournier, MSTMFacilitator/Director of DevelopmentWhy he is with MCT
Paul is with MCT for many reasons, the first and foremost that he is passionate the values and the mission that the entire team stand behind. He is dedicated to sharing those values with the community, and others around him through his marketing experience. Paul also has extensive experience in the non-profit word, primarily in marketing and volunteering.
Since 1994, Paul has been heavily involved in leadership of volunteer organizations involving up to several hundred people at a time.
---
---
Stephen Tilden
Chief Finance Officer

EDUCATION
BS Public and Accounting Information
California Baptist University

STRENGTHS
Stephen has many years of experience as a CEO of a non-profit in the mountain communities. He has experience in many areas of finance accounting and fund raising. He is experienced in accounting, auditing and internal controls.

MCT ROLE
Stephen is responsible for MCT's accounting, budgeting and financial reporting.


---
---
Bethany Evans
Program Manager
Education
B.A., Double Major in English Literature and Linguistics, Northwestern University

Gallup Strengths
Input, Learner, Intellection, Context, Positivity

Meyers-Briggs Type
INFJ - Advocate

MCT Role/Why she is with MCT
Bethany is the Program Coordinator and Executive Assistant to Michael Beavers. Bethany has lived on this mountain her entire life and is thrilled to be in a position to help the children and families who live here. She can put her organizational skills to work helping with all administrative tasks at Mountain Counseling & Training - from setting appointments to sending payment to filing EVERYTHING. She also enjoys connecting with all the resources on the mountain that are working to improve mountain lives.
---
---
Donna ClarkClinic Supervisor
LICENSURE
LMFT (MFT #40585) California Board of Behavioral Science
EDUCATION
MS, Marriage and Family Therapy, Loma Linda University
BS, Psychology and minor in Music, Chapman University
Drug and Alcohol Certificate, Loma Linda University
Family Life Certificate, Loma Linda University
Sex Therapy Certificate, Loma Linda University
Play Therapy Certificate, California State university San Diego, Extension
Cognitive Behaviroal Certificate, San Bernadrino Dept of Behaviroal Health
Solution Focused Certificate, San Bernardino Dept of Behaviroal Health
Trauma Focused Treatment Certificate, PESI
FAVORITE QUOTES
"Change your thoughts, change your life." Wayne Dyer
"All behavior has a purpose." DC
"You may not control all the events that happen to you, but you can decide not to be reduced by them." Maya Angelou
"The only place that fear can exist is in our thoughts of the future. It is a product of our imagination, causing us to fear things that are not present and may not ever exist……Fear is a choice." Will Smith in After Earth
"It's not about what you deserve. It is about what you believe." Wonder Woman
FAVORITE BOOKS
The Four Agreements by Don Miguel Ruiz
Real Love by Greg Baer
The Four Love Languages by Gary Chapman
Parenting with Love and Logic by Jim Fay
Anything by JD Robb
Anything by Stephen King
STRENGTHS
Includer "You are highly accepting of others and makes sure all are included at all times."
Achiever "You have a great deal of stamina and high work ethics."
Connectedness "You believe that there are few coincidences in life and almost every even and person has a reason for being in your life."
Developer "You recognize and develop the potential in others."
Positivity "You have a contagious enthusiasm for life and all activities."
MYERS-BRIGGS TYPE
ENFP Champion" Your life mission is to help others grow and reach their potential."
LIFE MISSION
Life can be fraught with difficulties, suffering and challenges. When those become overwhelming, speaking with a professional therapist can be productive and helpful. I believe all people are resilient and can grow from the pain and challenges they face in their lives. I believe we all have an innate ability to grow within our lives. I strive to create a trusting, non-judgmental place where people can discover their strengths and find the path to their own solutions. My goal is to restore hope, inspire, and lead people to promote new skills to reach their goals in life. I became a therapist because I love psychology and how the brain functions. I became a supervisor because I love to inspire people to help others. I love people and it is my honor to help them grow and reach their potential and feel successful in managing this adventure called life. I hope to continue with this life mission at MCT.
MCT ROLE
Donna is the Clinical Supervisor for MCT. She has over 20 years of experience as a therapist and supervisor. She has worked for the County of San Bernardino Dept of Behavioral Health for 10 years, beginning as a CTI and then retiring as a supervisor. While with the County, Donna assisted in the creation of a state of the art Children's Clinic and participated in the design of the new Phoenix Clinic on Gilbert Road in San Bernardino. Donna, also while with the County, provided trainings to students in Master's level programs, pre-licensed and licensed staff regarding play therapy with children and their families. Donna has had extensive experience working with children and their families through her employment with the County, Family Service Agency, Childhelp group home as well as private practice. She is bringing this experience to MCT in the hopes of providing extensive and concise services to all the children and their families within the mountain communities.
---
---
​Rhonda Boss, MA ClinicianLicensure
Licensed Marriage and Family Therapist (MFC107847),

California Board of Behavioral Sciences

Education
M.A. , Marriage and Family Therapy; Hope International University
B.A. , Mathematics; California State University, Long Beach
Strengths
Equalizer ( You are a level-headed person whose power comes from keeping the world in balance, ethically and practically.)
Provider (You sense other people's feelings, and you feel compelled to recognize these feelings, give them a voice and act on them.)
​
Favorite Author/Book
Brian McLaren;
A New Kind of Christian
​
Job duties/ Why she's with MCT
Rhonda is a Marriage and Family Therapist registered intern at Mountain Counseling and Training, Inc. She sees clients of all ages and demographics. Rhonda is passionate about helping clients to recognize their strengths and their incredible value as human beings.
---
---
Katherine SchillingClinicianEducation
Bachelor Degree in Psychology from Argosy University
Master of Arts in Counseling Psychology from Argosy University
Doctorate in Applied Clinical Psychology (PsyD) from The Chicago School of Professional Psychology
Gallup Strengths Empathy, reflective listening, positivity. Favorite Quote
"Whether you think you can or you think you can't, you're right."
Favorite Book
Any book written by Agatha Christie is a favorite.
Why she's with MCTTo expand my scope of practice and competence within the field of psychology. Specifically, to learn more about Wraparound and Success First.
---
---
---
​Mayra L Wilson, BSHS, MS, AMFT
Clinician

Licensure
Associate Marriage and Family Therapist (AMFT108550)

Education
M.S., Counseling Marriage and Family Therapy – University of Phoenix - Ontario
BS., Human Services – University of Phoenix - Ontario
BS, Computer Information Systems– Colegio Adventista el Progreso

Favorite Quotes
"When a poor person dies of hunger, it has not happened because God did not take care of him or her. It has happened because neither you nor I wanted to give that person what he or she needed." Mother Teresa

"I know nothing with any certainty, but the sight of the stars makes me dream."
Vincent Van Gogh

"The best and most beautiful things in the world cannot be seen or even touched- they must be felt with the heart." Helen Keller

"Don't judge each day by the harvest you reap but by the seeds that you plant."
Robert Louis Stevenson

"Your present circumstances don't determine where you can go; they merely determine where you start." Nido Qubein

​"Don't wait for extraordinary opportunities. Seize common occasions and make them great."
Orison Swett Marden

Favorite Books
Steps to Christ by Ellen G. White
Parenting with Love and Logic by Jim Fay
All Agatha Christie books

Strengths Finder Strengths ( from Gallup)
Learner, belief, relator, maximizer, responsibility

Belief ("causes you to be family-oriented, altruistic, even spiritual, and to value responsibility and high ethics—both in yourself and others.")
Maximizer ("Excellence, not average, is your measure. Taking something from below average to slightly above average takes a great deal of effort and in your opinion is not very rewarding. Transforming something strong into something superb takes just as much effort but is much more thrilling. Strengths, whether yours or someone else's, fascinate you.")

Myer-Briggs Type Indicator
Introverted iNtuition
INTJs are idea people. Anything is possible; everything is negotiable. INTJs see what might be and say "Why not?

One of my greatest joys in life is to see a family coming together and working as a team to improve their relationships and, ultimately, their lives. I have also come to realize that my passion lies in helping high risk children. The sooner and younger they can receive help, the more likely they are to lead normal, healthy lives.
---
Serena Hamilton, MA, AMFT, APCC
Clinician

​Licensure
AMFT #103614
APCC #4631
Education
M.A. Psychology, dual emphases in Marriage and Family Therapy and Professional Clinical Counseling, Brandman University (Chapman University System) (2017)
B.A. Social Science, minor in Sociology, Ashford University (2012)
Favorite Quotes
He who has a why, can endure any how" -Nietzsche
"Character cannot be developed in ease and quiet. Only through experience of trial and suffering can the soul be strengthened, ambition inspired, and success achieved." -Helen Keller
"
No one saves us but ourselves. No one can and no one may. We ourselves must walk the path." -Buddha
Favorite Authors
Mark Z. Danielewski
Chuck Palahniuk
Clive Barker
The Existentialists (Sartre, Nietzsche, Dostoevsky, etc.)
Myers-Briggs Type Indicator
INFJ- "The Advocate: INFJs tend to see helping others as their purpose in life, but while people with this personality type can be found engaging rescue efforts and doing charity work, their real passion is to get to the heart of the issue so that people need not be rescued at all. Though soft-spoken, they have very strong opinions and will fight tirelessly for an idea they believe in." (
16personalities.com
)
Strengths
Creative, altruistic, compassionate, dedicated, open-minded, passionate, insightful, intuitive.
MCT Role

Serena is a pre-licensed clinician with 7 years of experience working with at-risk youth, as well as various other demographics, as a coach, mentor and therapist. Serena is dedicated to helping others find their own path to healing, as well as continuing her own education as a lifelong learner.
---
---
Lori Butler, CFRE, BAParent Partner/Board MemberEducation
Bachelor of Arts in Communications
Gallup Strengths
Input, Connectedness, Positivity, Woo, Belief
Favorite Quote
"A little consideration, a little thought for others, makes all the difference."― A.A. Milne, Winnie the Pooh
Why she's with MCT
Focusing on strengths is a key to mental health wellness and recovery. Being strength based is what makes MCT so very unique and effective.

---
---
Haziel Aguilera
Family Specialist/Parent Partner
Administrative Assistant

Why she's with MCT
I am excited to work with a firm that shares the goal of helping others in their life missions. Whatever I do in work it must be meaningful, as it is in this case. I feel deeply called to provide community services for youth on the mountain. I would like to better the lives of others in every way possible.


---
---
Amy Johnson
Executive Assistant / Program Coordinator
Favorite Quotes
"Maybe you have been given your mountain to show others it can be moved." -Rachel Hollis
"My philosophy is that worrying means you suffer twice." -Newt Scamander
"Stay afraid, but do it anyway." -Carrie Fisher
Why she is with MCT
Being a new addition to the mountain, Amy was excited to embrace the sense of community that comes with small town living. Being a part of MCT enables her to develop her personal strengths while also helping to serve the community.
---
---
Ken WitteAcademic Coaching DirectorEducation
Undergraduate degrees in Geology, Special Education, and Education Administration
Doctorate in Education Leadership
Why he's with MCT
Retiring after 30 years in education with experience with at risk students and science, Dr. Witte brings to this position a wealth of diagnostic and implementation tools. Additionally, his wholistic child centered views on students integrates with the strengths based counseling and coaching. He is very active in the Rim communities, including leading the care taking of Heaps Peak Arboretum.
---
---
LukeTherapy DogEducation


Certified Therapy Dog through

Therapy Dogs InternationalStrengths
Golden Retriever breeding (non-judgmental); never met a ball (or a client) he didn't like
Luke's Role
One of the greatest gifts we receive from dogs is the tenderness they invoke in us.
Why He's With MCT
Golden retrievers are not bred to be guard dogs, and considering the size of their hearts and their irrepressible joy in life, they are less likely to bite than to bark, and less likely to bark than to lick a hand in greeting. In spite of their size, they think they are lap dogs, and in spite of being dogs, they think they are also human, and nearly every human they meet is judged to have the potential to be a boon companion who might, at many moment, cry, "Let's go!" and lead them on a great adventure.
Favorite Quote
No matter how close we are to another person, few human relationships are as free from strife, disagreement, and frustration as is the relationship you have with a good dog. Few human beings give of themselves to another as a dog gives of itself. I also suspect that we cherish dogs because their unblemished souls make us wish - consciously or unconsciously - that we were as innocent as they are, and make us yearn for a place where innocence is universal and where the meanness, the betrayals, and the cruelties of this world are unknown.
- Dean Koontz
---
Mountain Counseling & Training, Inc. is a 501(c)3. EIN 27-2704133
Powered by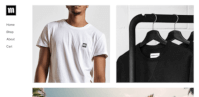 Create your own unique website with customizable templates.