Michael Beavers, LMFT
CEO
Licensure
Licensed Marriage and Family Therapist (MFC33698),



California Board of Behavioral Sciences


Education
M.S., Counseling Psychology, California Baptist University
B.A., Liberal Studies, Social Science Concentration, San Francisco State University
Group Facilitator Certification, NCTI (National Curriculum and Training Institute)


Executive Coaching Intensive Training, College of Executive Coaching, Santa Barbara,

2005
Wraparound Trainer Certification, Family Partnership Institute, California Department of Children's Services, (2011)

Favorite Quote
"Each time [one] stands up for an ideal or acts to improve the lot of others or strikes out against injustice, he sends forth a tiny ripple of hope and, crossing each other from a million different centers of energy and daring, those ripples build a current that can sweep down the mightiest walls of oppression and resistance." - Bobby Kennedy
​Favorite Book
Crazy Love, by Francis Chan

Standout Strengths
Connector ("You paint the most vivid picture of what is possible, inspiring us to pursue our best ideas") and Pioneer ("You see the world as a friendly place . . . Your distinctive power starts with your optimism in the face of uncertainty.")
Pioneer ("You see the world as a friendly place where, around every corner, good things will happen. Your distinctive power starts with your optimism in the face of uncertainty.")
StrengthsFinder Strengths (from Gallup)
strategic, learner, woo
Myers-Briggs Type Indicator (MBTI)
ENFP ("Champion")
Life Mission
Seizing upon words, relationships and family life as opportunities to grow and help others grow

MCT Role
Michael is MCT's Chief Executive Officer. He is a Licensed Marriage and Family Therapist (LMFT), a Wraparound trainer, and a leadership coach. His most important roles are recruiting/retaining staff members who are the best fit for MCT's values and supporting the leadership team in providing strategic direction for MCT's growth.



More about Michael
---
---
Paul Fournier, MSTMDirector of MarketingWhy he is with MCT

Paul is with MCT for many reasons, the first and foremost that he is passionate the values and the mission that the entire team stand behind. He is dedicated to sharing those values with the community, and others around him through his marketing experience. Paul also has extensive experience in the non-profit word, primarily in marketing and volunteering.

Since 1994, Paul has been heavily involved in leadership of volunteer organizations involving up to several hundred people at a time.
---
---
Bethany Evans
Executive Assistant/Program Coordinator

Education
B.A., Double Major in English Literature and Linguistics, Northwestern University

Gallup Strengths
Input, Learner, Intellection, Context, Positivity

Meyers-Briggs Type
INFJ - Advocate

MCT Role/Why she is with MCT
Bethany is the Program Coordinator and Executive Assistant to Michael Beavers. Bethany has lived on this mountain her entire life and is thrilled to be in a position to help the children and families who live here. She can put her organizational skills to work helping with all administrative tasks at Mountain Counseling & Training - from setting appointments to sending payment to filing EVERYTHING. She also enjoys connecting with all the resources on the mountain that are working to improve mountain lives.
---
​Rhonda Boss, MA
Clinician

Education
M.A. , Marriage and Family Therapy; Hope International University
B.A. , Mathematics; California State University, Long Beach

Strengths
Equalizer ( You are a level-headed person whose power comes from keeping the world in balance, ethically and practically.)
Provider (You sense other people's feelings, and you feel compelled to recognize these feelings, give them a voice and act on them.)
​
Favorite Author/Book
Brian McLaren; A New Kind of Christian
​
Job duties/ Why she's with MCT
Rhonda is a Marriage and Family Therapist registered intern at Mountain Counseling and Training, Inc. She sees clients of all ages and demographics. Rhonda is passionate about helping clients to recognize their strengths and their incredible value as human beings.
---
---
---
Sarah Muecke
Family Specialist

Education
Bachelors in Psychology from Cal Poly Pomona
Registered Behavioral Technician for ABA Therapy

Gallup Strengths
Includer, Connectedness, Communication, Woo, Belief

Favorite Quote
"Fear is the path to the dark side. Fear leads to anger. Anger leads to hate. Hate leads to suffering." -Yoda

Why she's with MCT
As belief as one of my strengths, I am energized by working for an organization that has strong values and compassion to serve our mountain communities. I worked here when it was just starting for years, and I'm so glad to be back so that I can continue to learn, and advance in a place I love.


---
Lori Butler, CFRE, BAParent Partner/Board MemberEducation

Bachelor of Arts in Communications

Gallup Strengths

Input, Connectedness, Positivity, Woo, Belief

Favorite Quote

"A little consideration, a little thought for others, makes all the difference."― A.A. Milne, Winnie the Pooh

Why she's with MCT

Focusing on strengths is a key to mental health wellness and recovery. Being strength based is what makes MCT so very unique and effective.
---
Ken WitteAcademic Coaching DirectorEducation

Undergraduate degrees in Geology, Special Education, and Education Administration

Doctorate in Education Leadership

Why he's with MCT

Retiring after 30 years in education with experience with at risk students and science, Dr. Witte brings to this position a wealth of diagnostic and implementation tools. Additionally, his wholistic child centered views on students integrates with the strengths based counseling and coaching. He is very active in the rim communities including leading the care taking of Heaps Peak Arboretum.
---
Luke
Therapy Dog
Education


Certified Therapy Dog through

Therapy Dogs InternationalStrengths
Golden Retriever breeding (non-judgmental); never met a ball (or a client) he didn't like
Luke's Role
One of the greatest gifts we receive from dogs is the tenderness they invoke in us.
Why He's With MCT
Golden retrievers are not bred to be guard dogs, and considering the size of their hearts and their irrepressible joy in life, they are less likely to bite than to bark, less likely to bark than to lick a hand in greeting. In spite of their size, they think they are lap dogs, and in spite of being dogs, they think they are also human, and nearly every human they meet is judged to have the potential to be a boon companion who might, at many moment, cry, "Let's go!" and lead them on a great adventure.
Favorite Quote
No matter how close we are to another person, few human relationships are as free from strife, disagreement, and frustration as is the relationship you have with a good dog. Few human beings give of themselves to another as a dog gives of itself. I also suspect that we cherish dogs because their unblemished souls make us wish - consciously or unconsciously - that we were as innocent as they are, and make us yearn for a place where innocence is universal and where the meanness, the betrayals, and the cruelties of this world are unknown.
- Dean Koontz
---
Powered by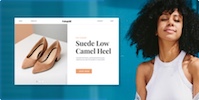 Create your own unique website with customizable templates.