Do you or someone you know about have a problem with an addiction? Check out our Intensive Outpatient Program (IOP), based on the highly successful Matrix program.
Affordable, Local, Long-Term
Addiction Recovery

While maintaining a career, school, or family life.
Intensive Outpatient Program (IOP)

Excellent for
People needing to achieve recovery/abstinence or who need help maintaining it
and
Graduates of medical detox or residential treatment programs who need help dealing with relapse triggers and the stresses of daily living.


Family participation encouraged.
10-hour weekly commitment.
Effective with chemical and process addictions.
30+ year track record of success.
Learn your unique strengths, how to take advantage of them, and how to manage around your weaknesses.


Call with your questions and concerns, and
Schedule a Free 30-minute Introductory Session
Call 24/7: 855-335-1113
www.StartTo.Live

​
Click here to learn more about the Matrix Model
​and MCT's Intensive Outpatient Program.
​Or, call (855) 335-1113 (toll-free)
​to speak with a live person 24/7.
Did you receive a single-use breathalyzer
​at a recent event?
Here's how to use it:
Mountain Counseling & Training, Inc. is a 501(c)3. EIN 27-2704133
Powered by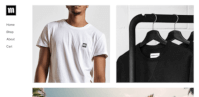 Create your own unique website with customizable templates.